Critical, strategic and advanced materials
Raw materials form the basis of Europe's economy to ensure jobs and competitiveness, and they are essential for maintaining and improving quality of life. Although all raw materials are important, some of them are of more concern than others in terms of secure and sustainable supply.
The European Commission carries out a criticality assessment at EU level on a wide range of raw materials every three years, led by DG GROW.
Critical Raw Materials are both of high economic importance for the EU and have a high risk of supply disruption. Examples of CRMs include rare earth elements, cobalt and niobium.
Candidate CRMs to be assessed were 41 in 2010, 54 in 2013, 78 in 2016 and 83 in 2019. The resulting lists of CRMs for the EU were composed by 14, 20, 27, 30 and 34 raw materials in 2011, 2014, 2017,2020 and 2023, respectively.
In 2023, a list of also 16 Strategic Raw Materials is identified.  The list of critical raw materials includes the strategic raw materials.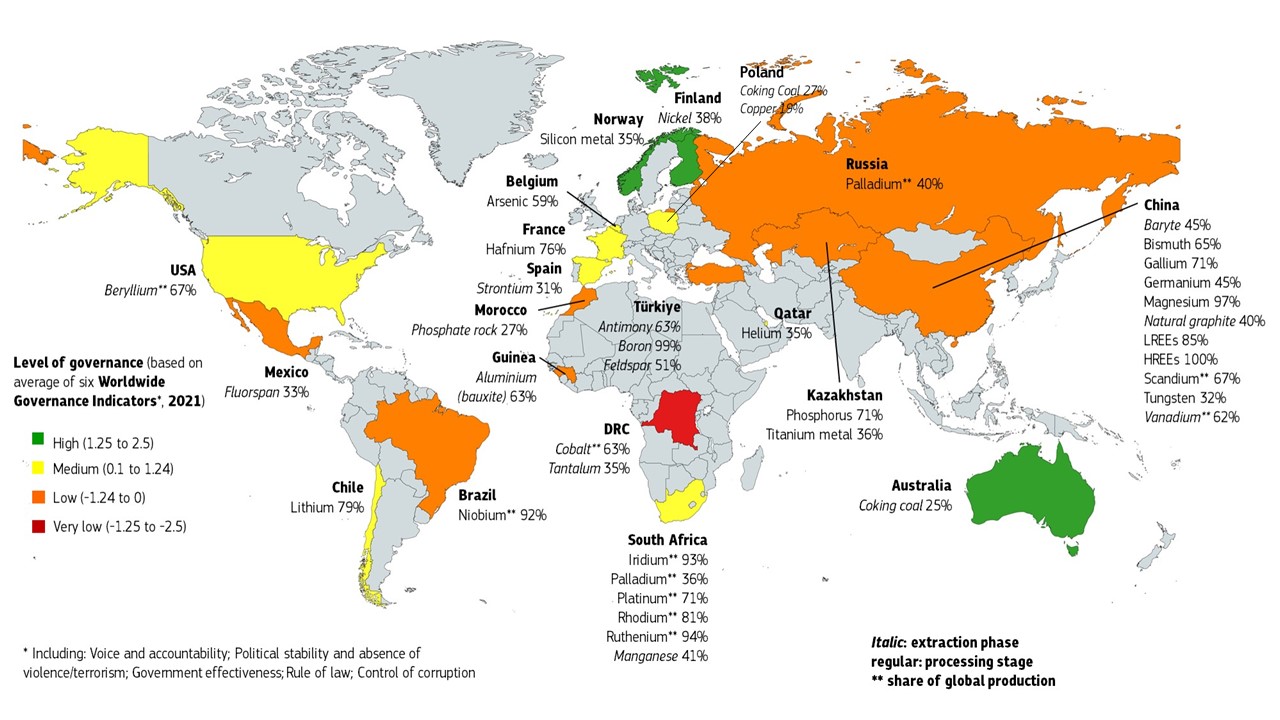 Additional material specific information available at the RMIS pages: